n today's digital age, communication is of paramount importance. Messaging apps have become an integral part of our lives, and while TextNow offers a range of features, such as free texting and calling, it's always good to have alternatives. This article provides a comprehensive overview of the top 9 TextNow alternatives, delving into the unique features, compatibility, and security aspects of each app.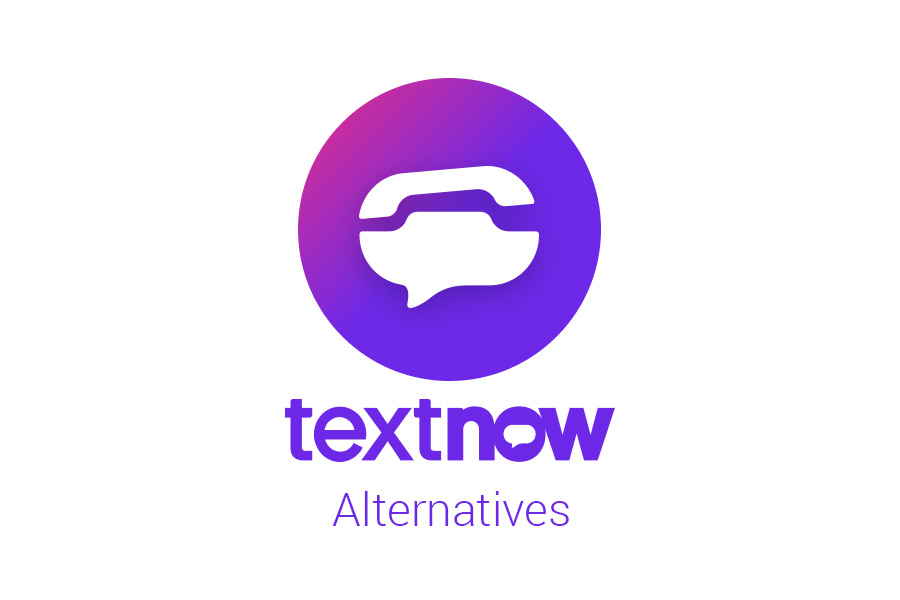 1. WhatsApp
WhatsApp is one of the most popular messaging apps, boasting over 2 billion users worldwide.
1.1 Key Features
End-to-end encryption: WhatsApp is renowned for its security features, providing end-to-end encryption for all messages, calls, and media shared through the platform.
Voice and video calls: Users can make high-quality voice and video calls, including group calls with up to eight participants.
Group chats and broadcasts: WhatsApp allows users to create group chats with up to 256 members and send broadcast messages to multiple contacts at once.
1.2 Compatibility
WhatsApp is available on Android, iOS, and Windows Phone devices. It also offers a web version that can be accessed via a computer.
2. Telegram
Telegram is a fast and secure messaging app that puts a strong emphasis on privacy.
2.1 Key Features
Secure messaging: Telegram offers end-to-end encryption for secret chats, ensuring that your messages remain private.
Bots and channels: Telegram supports bots, which can automate tasks and provide additional features, and channels, which are a way to broadcast messages to an unlimited number of subscribers.
Large file sharing: Users can send files of any type, with a maximum file size of 2GB.
2.2 Customization
Telegram stands out for its customization options, offering a wide range of themes and stickers to personalize the app.
3. Viber
Viber is a versatile messaging app that provides free voice and video calls, as well as other features.
3.1 Key Features
Free voice and video calls: Viber enables users to make high-quality voice and video calls, both one-on-one and in groups.
Viber Out: This feature allows users to make low-cost international calls to non-Viber users, including landline and mobile phones.
Public accounts and communities: Viber offers public accounts for businesses and celebrities, as well as the ability to create and join communities around shared interests.
3.2 Security
Viber's end-to-end encryption ensures that all messages, calls, and shared media are protected from prying eyes.
4. Signal
Signal is a privacy-focused messaging app that has gained popularity among users who prioritize security.
4.1 Key Features
Privacy-focused messaging: Signal offers end-to-end encryption for all messages and calls, ensuring complete privacy.
Voice and video calls: Users can make secure voice and video calls with Signal, either one-on-one or in groups.
Disappearing messages: This feature allows users to set a timer for messages to be automatically deleted after a specified time.
4.2 Open Source
Signal is open-source, meaning that its code is publicly available for scrutiny, adding to its trustworthiness.
5. Skype
Skype is a widely used communication app known for its high-quality video calls and business integrations.
5.1 Key Features
High-quality video calls: Skype offers HD video calling for one-on-one and group conversations, with support for up to 50 participants.
Screen sharing: Users can share their screens during calls, making it a valuable tool for collaborations and presentations.
SMS Connect: This feature allows users to send and receive SMS messages directly from their Skype account.
5.2 Business Use
Skype for Business and Microsoft Teams integration make it a popular choice for corporate communication, offering advanced features like meeting scheduling and file sharing.
6. Google Hangouts
Google Hangouts is a messaging app that integrates seamlessly with other Google services.
6.1 Key Features
Text, voice, and video messaging: Hangouts provides a comprehensive communication platform, allowing users to send messages, make voice calls, and conduct video conferences.
Group conversations: Users can create group chats with up to 150 participants, making it ideal for large discussions.
Google account integration: Hangouts is integrated with Google services like Gmail and Google Calendar, offering a unified communication experience.
6.2 Transition to Google Chat
Google has introduced Google Chat as a successor to Hangouts, with new features and improvements. Existing Hangouts users can transition to Google Chat seamlessly.
7. Facebook Messenger
Facebook Messenger is a widely-used messaging app that offers a range of features beyond basic text messaging.
7.1 Key Features
Instant messaging: Messenger provides a fast and reliable messaging experience, with features like read receipts and typing indicators.
Voice and video calls: Users can make voice and video calls, including group calls with up to 50 participants.
Messenger Rooms: This feature allows users to create and join video chat rooms for casual conversations, parties, or meetings.
7.2 Additional Features
Facebook Messenger also offers a range of extra features, such as games, polls, and the ability to send and receive payments through Facebook Pay.
8. WeChat
WeChat is a multipurpose messaging app that is especially popular in China.
8.1 Key Features
Messaging and calling: WeChat supports text messaging, voice calls, and video calls, along with a range of additional features.
Moments and official accounts: Users can share updates with friends through Moments and follow official accounts for news, entertainment, and more.
Mini-programs: WeChat features a plethora of mini-programs, which are lightweight apps that can be accessed within the platform.
8.2 Popularity in China
WeChat's widespread usage in China is attributed to its integration with various aspects of daily life, from socializing to shopping.
9. LINE
LINE is a popular messaging app, particularly in Japan and other Asian countries.
9.1 Key Features
Free voice and video calls: LINE enables users to make free voice and video calls, including group calls with up to 200 participants.
Stickers and emojis: LINE offers a vast collection of stickers and emojis, allowing users to express themselves creatively.
Timeline and albums: Users can share updates, photos, and videos on their Timeline and create albums to share with friends.
9.2 LINE Pay and LINE Taxi
LINE goes beyond messaging, offering services like LINE Pay for mobile payments and LINE Taxi for transportation bookings.
Conclusion
The top 9 TextNow alternatives offer a range of features to cater to different needs, from secure messaging to video calling and more. By exploring these options, users can find the best messaging app for their specific requirements, ensuring seamless communication in today's digital world.
---
Frequently Asked Questions (FAQs)
1. Which messaging app is the most secure? Signal is widely regarded as the most secure messaging app, with end-to-end encryption and an open-source codebase.
2. Can I use multiple messaging apps simultaneously? Yes, you can use multiple messaging apps on your device, allowing you to stay connected with different groups of people or use different apps for various purposes.
3. What factors should I consider when choosing a messaging app? Consider factors such as security, compatibility, features, user base, and personal preferences when selecting a messaging app. It's essential to choose an app that aligns with your communication needs and preferences.
4. How do messaging apps make money? Messaging apps generate revenue through various methods, including advertising, in-app purchases, subscription fees, and partnerships with businesses.
5. Are there any messaging apps specifically designed for business use? Yes, some messaging apps cater to business users, such as Slack, Microsoft Teams, and Google Chat. These apps often include advanced features like team collaboration, file sharing, and integration with other business tools.